Mark III - Pictures
---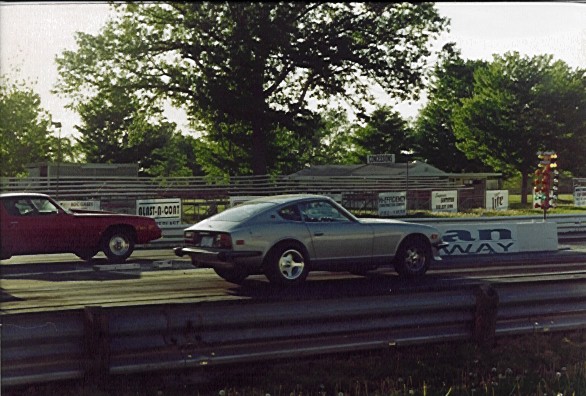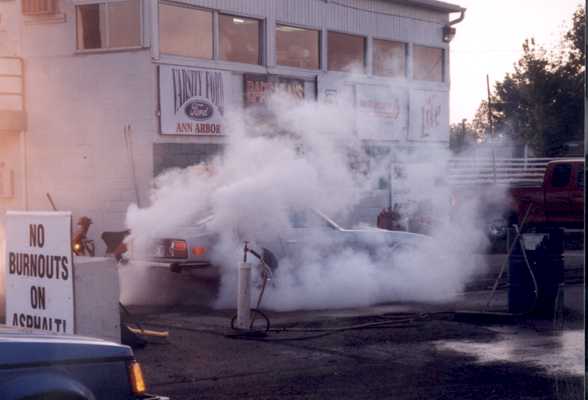 Left: Trying out the Drag Radials in Stage II before I added the squeeze
Left: Since I've been using the Drag Radials at the track, I needed to find a use for my worthless street tire. Looks like I found it.
Left: My Z, a Mustang and James. No, James' Mustank is not Fast.
Right: Auto Meter Phantom Gauges. Speedo, Tach, H2O temp, Oil Pressure and Fuel Pressure from left to right.


---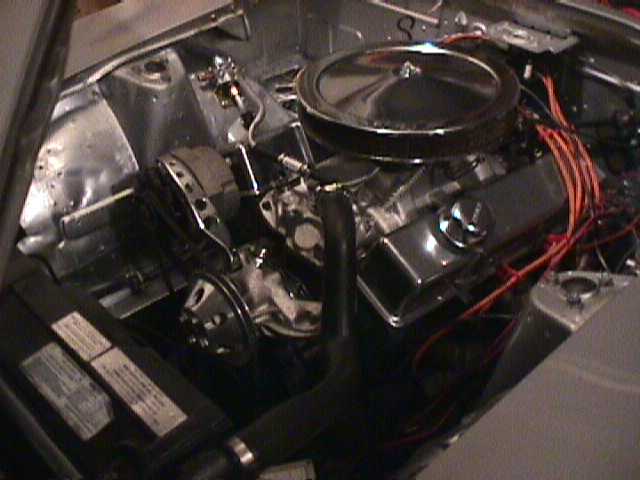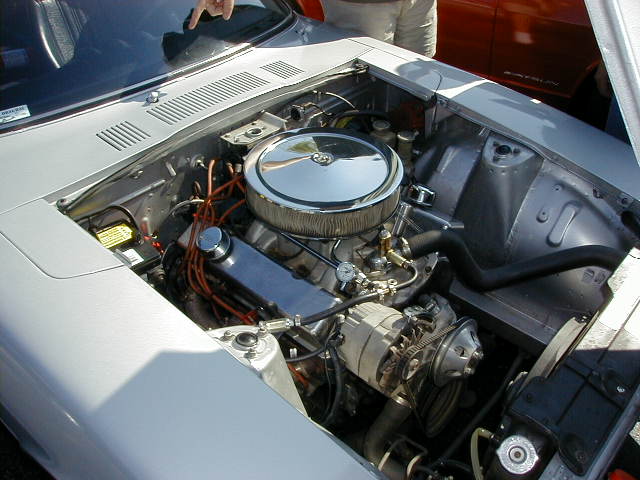 Left: The very first picture of the Silver Z (Mark III) with the V8.
Right: Taken out at the Nissan world headquarters at a Michigan Z car meet. Not too many Nissan employee's looked very pleased at my engine of choice. Oh well, screw 'em.


---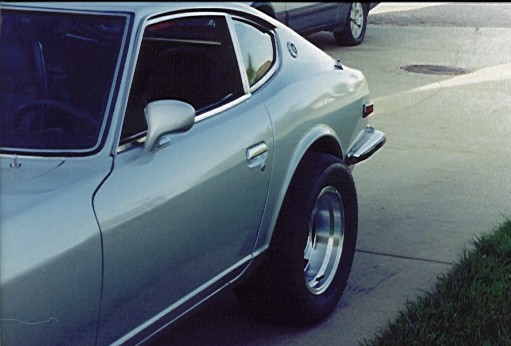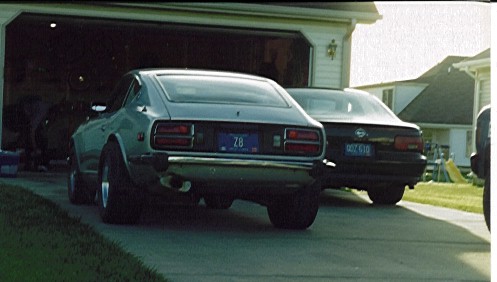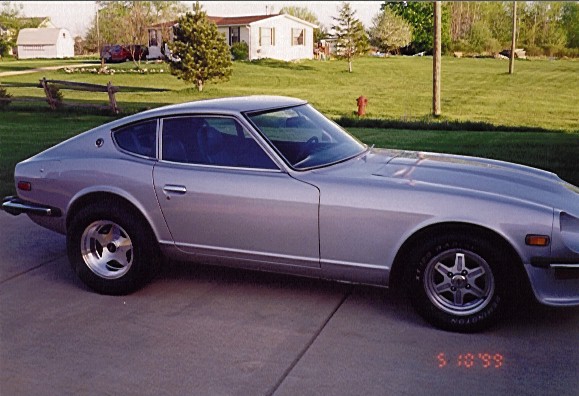 Upper Left: This is why I bought a set of fender flairs. The wheels look pretty stupid as is, I'm hoping the flares will hide things a bit.
Lower Center: For the cheapest wheels I could get, they don't look half bad.
Left: Out with the old motor...
Left: The smaller R180 on the left next to the larger (slightly oil stained) R200
Center: 2" duals going back to a flowmaster Y-pipe, then single 3" pipe to a 3 chamber Flowmaster.
This is not a plug for Flowmaster! -Andy


---

Copyright © 2000 Granny Potts and her Bitchin' Blugrass Band


---